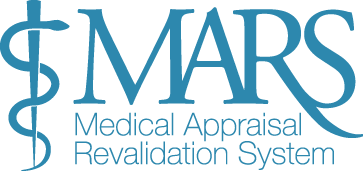 MARS is an all-Wales system provided by Wales Deanery and funded by Welsh Government to facilitate the appraisal and revalidation of doctors.
This is the GP login page. If you are not a GP please click here.
We are in the process of reviewing MARS in order to comply with Welsh Language legislation ♦ Rydym yn adolygu MARS i gydymffurfio â ddeddfwriaeth yr Iaith Gymraeg
Nodwch bydd y Ddesg Wasanaeth ar gau o dydd Gwener 28 Medi 2018 i dydd Mawrth 2 Hydref 2018. Bydd y Ddesg Wasanaeth yn ailagor ddydd Mercher 3 Hydref 2018. Mae hyn oherwydd symudiad Deoniaeth Cymru i Addysg a Gwella Iechyd Cymru (AaGIC). Rydym yn anelu i leihau'r aflonyddwch i'r Ddesg Wasanaeth, ond fe all gynnig wasanaeth llai yn yr wythnos cyn hyn. Fydd MARS ynghyd â'r adnoddau Cymorth a Chefnogaeth yn parhau heb eu heffeithio.
Please note that the Service Desk will be closed from (and including) Friday 28th September 2018 to Tuesday 2nd October 2018. The Service Desk will re-open on Wednesday 3rd October 2018. This is due to the move from Wales Deanery to Health Education & Improvement Wales (HEIW), we will aim to minimise disruption to the Service Desk but may offer a reduced service in the week preceding this. MARS along with the Help & Support resources will remain unaffected.
The email address for MARS after the 3rd October 2018 will be heiw-mars@wales.nhs.uk.