MARS Medical Appraisal Revalidation System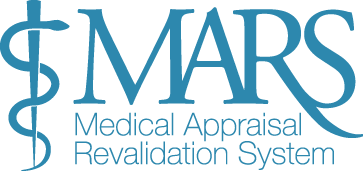 MARS is an all-Wales system provided by Health Education & Improvement Wales and funded by Welsh Government to facilitate the appraisal and revalidation of doctors.
This is the GP login page. If you are not a GP please visit medical MARS.
We are in the process of enhancing MARS by providing an option to use the site in the medium of Welsh. If you have any queries in relation to this, please contact heiw.mars@wales.nhs.uk
Rydym yn y broses o wella MARS trwy ddarparu opsiwn i ddefnyddio'r wefan trwy gyfrwng y Gymraeg. Os oes gennych unrhyw ymholiadau mewn perthynas â hyn, cysylltwch â heiw.mars@wales.nhs.uk
The MARS/Orbit 360/DAS Service Desk will be closed on 19/10/2023 due to a Staff Conference.
Emails will be checked intermittently throughout the day for anything urgent
A full range of Help & Support is available online including Frequently Asked Questions, user guides and user videos – MARS Help & Support & Orbit360 Frequently Asked Questions.
Bydd Desg Gymorth MARS/Orbit 360/DAS ar gau ar y 19/10/2023 oherwydd Cynhadledd Staff.
Bydd e-byst yn cael eu gwirio yn ysbeidiol drwy gydol y dydd rhag ofn bod unrhyw gais brys.
Mae ystod lawn o Gefnogaeth a Chymorth ar gael ar-lein gan gynnwys Cwestiynau Cyffredin, canllawiau defnyddwyr a fideos defnyddwyr – MARS Help & Support , Orbit360 Frequently Asked Questions