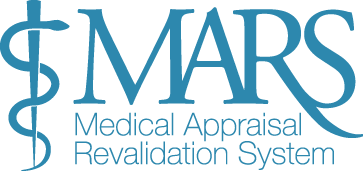 MARS is an all-Wales system provided by Wales Deanery and funded by Welsh Government to facilitate the appraisal and revalidation of doctors.
This is the GP login page. If you are not a GP please click here.
We are in the process of reviewing MARS in order to comply with Welsh Language legislation ♦ Rydym yn adolygu MARS i gydymffurfio â ddeddfwriaeth yr Iaith Gymraeg
Planned Maintenance Notice - please be advised that the server that supports MARS will be subject to planned maintenance on Saturday 21st July 2018 between the hours of 08:00 and 17:30.
During this time MARS will be accessible but there is a risk that updates to the system may be lost. It is also possible that MARS may be offline for periods during the maintenance session. Please be mindful of this when using the site during this time.