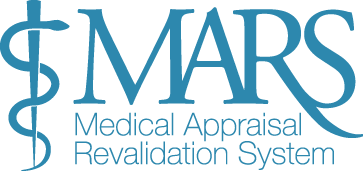 MARS is an all-Wales system provided by Health Education & Improvement Wales and funded by Welsh Government to facilitate the appraisal and revalidation of doctors.
This is the GP login page. If you are not a GP please click here.
We are in the process of enhancing MARS by providing an option to use the site in the medium of Welsh. If you have any queries in relation to this, please contact heiw.mars@wales.nhs.uk
Rydym yn y broses o wella MARS trwy ddarparu opsiwn i ddefnyddio'r wefan trwy gyfrwng y Gymraeg. Os oes gennych unrhyw ymholiadau mewn perthynas â hyn, cysylltwch â heiw.mars@wales.nhs.uk
Following the latest advice from Public Health Wales and Welsh Government, Health Education and Improvement Wales have taken steps that means staff will be working from home until further notice.
Therefore, the MARS Service Desk will be operating an email only service during this period. The service will be available as per our normal business hours which are 09:00 – 15:00, Monday – Friday.
Our email service is available either via heiw.mars@wales.nhs.uk or the 'Contact Us' buttons which are available throughout the MARS site. Please note, Appraisers will not be actioning new requests currently. If you have any urgent appraisal queries, please email HEIW.AppraisalOfficer@wales.nhs.uk We will continue to follow advice given to us and will keep you updated on the situation as and when required.
The RSU team