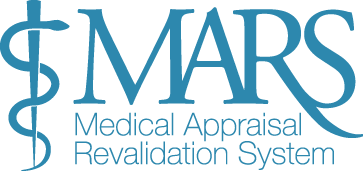 MARS is an all-Wales system provided by Health Education & Improvement Wales and funded by Welsh Government to facilitate the appraisal and revalidation of doctors.
This is the GP login page. If you are not a GP please click here.
We are in the process of enhancing MARS by providing an option to use the site in the medium of Welsh. If you have any queries in relation to this, please contact heiw.mars@wales.nhs.uk
Rydym yn y broses o wella MARS trwy ddarparu opsiwn i ddefnyddio'r wefan trwy gyfrwng y Gymraeg. Os oes gennych unrhyw ymholiadau mewn perthynas â hyn, cysylltwch â heiw.mars@wales.nhs.uk
A review of the user enquiries handled by our service desk has shown a significant year-on-year reduction – down just under 40% from 4,900 to 3,000. Reflecting this reduction in activity, it has been decided to revise our service desk hours.
From Monday 19th August, our service desk will be available from 09:00 – 15:00, Monday to Friday. You'll still be able to contact us in the normal way and we'll get back to you within 1 working day.